Environment Concept Artist
At Hinterland, we are world creators. We are looking for a talented Environment Concept Artist to help us set the tone and style of our new original science-fiction IP, code-named "Project Hummingbird". We need someone with a distinct flair for world-building, and a deep passion for thought-provoking science-fiction.
In this role, you will collaborate within a broader concept art team, and will report directly to the Art Director. Your work will help define the look and feel of a vast game world that will engage players for years! This is an incredible opportunity to leave your mark on the next generation of science-fiction entertainment.
Specific responsibilities include:
Collaborate closely with the Art Director and studio Creative Director.
Create inspirational environment concepts to help explore and define new game locations and mechanics, paying particular attention to mood and atmosphere.
Collaborate with other environment and character concepts, to help create a distinct and cohesive visual style.
Collaborate with the wider art and design teams to provide feedback and paintovers to help problem solve and push quality throughout the game world.
Understand the game, participate in playtesting, and be comfortable working in Unreal 5 to navigate the game environments should you need specific screenshots or assets for your work.
Produce highly polished key art that can be used for marketing and in game presentation screens.
The ideal candidate will be extremely passionate and motivated to create truly beautiful game worlds that push the boundaries of excellence. Beyond this, specific skills and experience we're seeking for this role include:
Expert-level capabilities in the use of Photoshop, and broad experience of 3D packages, with an ability to approach concept work in a variety of ways
A strong art background, with a foundation in traditional art skills
An excellent grasp of colour theory, composition, and perspective
A broad understanding of video game processes and budget constraints
A comfort with delivering work in a range of formats: 3D blockouts, thumbnails, loose sketches, tighter and more detailed pieces, etc.
Ability to communicate ideas quickly, effectively and work collaboratively within a team
Ability to work briefs and deadlines, adapting their approach to the task in hand
Ability to take and share feedback.
We run a no-crunch studio with a heavy emphasis on quality of life as a means to doing excellent creative work.
To apply:
Please submit a link to your portfolio along with your resume. No AI-generated creations, please!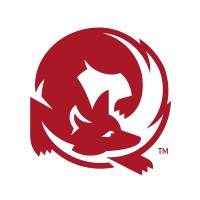 Creating original worlds and world-class experiences enjoyed by millions of thoughtful players.