Character Artist (3D)
At Hinterland, we strive to create lasting, meaningful experiences. For our new original IP, code-named "Bat Falcon", we will be creating a diverse and unique cast of visually stunning, world-class characters. To that end, we're looking for a talented Character Artist (3D), with a strong interest in stylisation, to join our growing team.
In this role, you will collaborate directly with the Art Director and Lead Character Artist to create game-ready characters, as well as helping to bridge the gap between the visual direction and the necessary technical requirements. Your work will have a lasting impact on the player's experience of the game, and will help support their meaningful connection to the world we are trying to build.
Specific responsibilities include:
Collaborate closely with the Art Director and Lead Character Artist to develop and solidify the art style across a range of characters
Interpet 2D concept art into high-quality and game-ready 3D assets
Collaborate with the wider art team to help problem solve and push quality throughout the game world
Work with the Technical Art team to define and manage character art processes, tools and pipelines
Review your work in the game, and playtest the game so that you understand the intended player experience
Be a strong advocate for diversity in cast and character type, and be willing to innovate to avoid creating overly conventional characters
The ideal candidate will be extremely passionate and motivated to create truly beautiful characters that push the boundaries of excellence. Beyond this, specific skills and experience we're seeking for this role include:
Expert-level capabilities in the use of Maya or Blender, Photoshop, and Substance Painter/Designer
Unreal 4 or 5 knowledge, ideally in a production environment
Excellent polygonal modelling skills, with a focus on clean and efficient models
Experience with defining technical requirements for character assets from authoring art to implementation in engine
Experience with player character customization systems
A strong art background, with a foundation in traditional art skills - we'd love to see artists who excel at painterly, illustrative aesthetics 
An excellent understanding of video game processes and performance budget constraints
Ability to communicate ideas quickly, effectively, and work collaboratively within a team
A keen interest in character design, anatomy, and fashion
Experience of rigging and animation dependencies 
Ability to work briefs and deadlines, adapting their approach to the task in hand
Ability to take and share feedback. Making games is a team effort at Hinterland, so everyone's opinion counts!
We are striving to create a truly diverse cast of characters in this project, and so we highly encourage character artists with diverse backgrounds to apply.
To apply:
Please ensure you include any relevant portfolio materials with your application. No AI-generated assets please!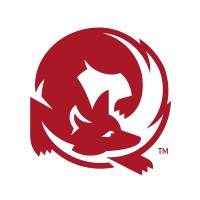 Creating original worlds and world-class experiences enjoyed by millions of thoughtful players.