3D Character Designer Artist
Job Description
💼Day to day responsibilities:
Produce high-quality, photo-real character models that are anatomically feasible and align with project briefs and/or reference materials
Translate abstract ideas or concept art into visually compelling photo-real characters
Ensure consistency of UV mapping and polygonal subdivisions in character models
Create or source high-quality photo-real texture maps to enhance character appearance
Conduct thorough research of reference materials to maintain consistency with the desired aesthetics and genre of the game.
Qualifications
🚀What you bring to the table:
Background: Bachelor's degree in 3D Art, Game Art, Computer Science, or a related field.
Experience:
3+ years of experience in creating photo-realistic character models for games or related fields
Experience working on shipped game titles or related projects
Experience working with a game engine, preferably Unreal Engine
Technical Knowledge:
Proficient in creating high-quality, photo-realistic character models using tools like ZBrush, Maya, 3DS Max, or similar software
Strong understanding of anatomy and proportion, and ability to create characters that are anatomically feasible
Familiarity with Unreal Engine and its related tools, including creating materials, setting up character blueprints, and optimizing performance
Strong understanding of UV mapping and texture mapping
Ability to create textures and materials that enhance the realism of characters
Familiarity with game development pipelines and processes
Excellent communication and collaboration skills to work effectively with other artists, designers, and developers
Ability to take and apply feedback to improve the quality of work
Additional Information
⭐Perks and Benefits:
Competitive salary
Discretionary bonus system based on performance
Flexible holiday allowance paid into each pay cheque for you to accumulate and use as and when you wish
Company Description
Ironbelly Studios is comprised of a talented, passionate and dedicated number of game developers from all corners of the globe. Our focus is on creating high quality entertainment experiences as well as providing outsourcing services at a fraction of the cost seen elsewhere.
From humble beginnings Ironbelly has grown to be one of the most trusted names in the indie development space, working on over 300 projects in our 14 years of service, ranging from AAA titles such as Gotham Knights down to small mobile titles. We bring passion and experience together and look for people who put games and their creation in the center of their world.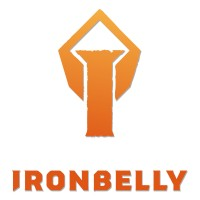 Forging teams, tools and technology to drive results and deliver world-class quali