2D Artist
Moon Active is one of the world's fastest-growing mobile game companies, providing entertainment to millions of active users across the universe.
We're looking for a talented 2D Artist to join our amazing team based in Warsaw.
You'll be responsible for сreating environments, objects, and game elements for our content campaigns, featuring top quality art from our portfolio of games.
Responsibilities
Compliance with graphic style, theme and other visual requirements;
Creating environments, objects, and game elements;
Timely compliance with project deadlines
Requirements
Requirements:
Good skills in 2D software;
Understanding of the principles of design, composition, shape and color;
Willingness to come up with original solutions for various tasks;
Ability to express thoughts clearly, give and receive constructive feedback;
Striving for learning and self-development;
Discipline, responsibility;
The absence of commercial experience is allowed
Benefits
Benefits:
A global data-driven company, with a unique product and strong R&D center.
Exceptional, innovative and dynamic work environment.
Promote transparency and open employee communication.
Tremendous growth and career advancement opportunities.
Encourage, support, and empower learning exploration and career development opportunities.
Directly impact and build personalized product experiences for our players.
We offer:
Generous compensation with regular performance reviews.
Paid vacation and sick leaves.
Comprehensive medical and life insurance for you and your family members.
Reimbursement for sports expenses (MultiSport Plus card).
Comfortable office located in the center of Warsaw.
Free daily breakfasts and lunches in the office, along with a fully stocked kitchen filled with snacks, fruits, etc.
Latest tech equipment (macOS).
Training & development/tuition reimbursement.
Friend referral program with generous bonuses.
Friday Happy Hours and team gatherings.
Relocation bonus for non-local candidates.
Car parking paid by the company.
And, of course, we like having fun! We celebrate our significant days and never forget about gifts! Holidays, parties, happy hours, and all kinds of entertaining events - brought to us by our amazing Employee Experience Experts! Join us on the Moon!
*** PLEASE ATTACH A LINK TO AN ONLINE PORTFOLIO
(We will only contact resumes with portfolio links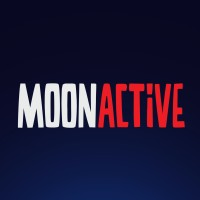 One of the world's fastest-growing mobile game companies, we produce engaging entertainment that is enjoyed by players across the universe