2D Animator
We are looking for a talented Senior 2D Animator proficient in Unity to join our team for our game - Zen Match. The ideal candidate will have a passion for mobile games and be an expert in creating 2D animations for casual games. This is an exciting opportunity to work on a well-performing tile matching puzzle game with a rapidly growing player base.
Responsibilities
Deliver high quality animations of VFX, characters, props, and UI elements, using Unity
Work together with the Art Directors and suggest innovative animation ideas in the game, that may 'WOW!' our players.
Have an organized workflow, satisfying requirements outlined by the Tech Art team, making sure that the completed jobs implement seamlessly into the game.
Be a humble and friendly team player that fits, preserves and enriches the great work culture within the company.
Requirements
Strong understanding of animation principles.
Working knowledge of Photoshop (ability to separate assets from art, making them ready for animation).
Prior experience of working for mobile games.
Versatile and can adapt to various styles of animation and look.
Attitude to develop and grow, receive feedback, push for quality, and raise the bar.
Strong written and verbal communication skills in English.
Understanding of design principles
Advantages:
Tech Art and VFX skills.
Knows how to use Spine and 2D rigging and animation in Unity
Some drawing/painting skills.
general understanding of git flow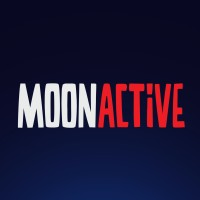 One of the world's fastest-growing mobile game companies, we produce engaging entertainment that is enjoyed by players across the universe