Animator
Animator
Pay Range
$53,410-$99,190
Summary
Aristocrat is seeking a talented animator/motion graphic designer to join our GIMMIE GAMES studio in Alpharetta, GA. The animator plays an important role in the team creating and developing exceptional visuals for all kinds of animation including characters, symbols, celebrations, and scene transitions for games. This position requires a high level of proficiency in After Effects/3D, motion graphics, graphic design, color theory, and general artistic disciplines, with strong attention to detail. Team members in this role will provide game production on all aspects of visual animations and be expected to work with minimal supervision.
You will work with the Animation Director to animate both in-game and peripheral content. Candidates should have demonstrated skills in character animation, motion graphics, and special effects. We encourage our creative team to contribute to all stages of game production sometimes beyond the assigned tasks.
Our art department prides itself on producing what we consider to be some of the most dynamic, compelling, and beautiful slots games in the world. We believe in fostering a fun and collaborative work environment that both pushes our artists to be the best they can be, while also preserving a healthy work-life balance.
This animator/motion graphic designer position will be full-time. This position is a hybrid position allowing the candidate to work-from-home and on-site at our Alpharetta, GA office.
What You'll Do
Work with Leads to conceptualize and create high-quality 2D/3D animations and visual effects for game symbols, backgrounds, characters, and gameplay presentation.
Understand specs and game asset structure. Work with Technical Artist and pay attention to details.
Personal time management to work quickly and hit milestones with quality results.
Communicate progress updates and design solutions with Leads/Technical teams.
Maintain well-organized working files to facilitate file sharing and collaborative work.
All other duties as assigned.
What We're Looking For
4+ years of professional experience in 2D/3D animation and/or motion graphic design.
Gaming industry experience is preferred, but not required.
Advanced skill and experience in Adobe After Effects and Photoshop is required. After Effects is our primarily animation software.
Familiarity with Trapcode Particular required. Proficiency in any other Particle/FX systems is a plus (RealFlow/FumeFX/etc).
Proficiency in 3D animation (C4D or Maya)
Proficiency in 3D Rigging/Modeling/Texturing is a plus.
Proficiency in 2D Character Rigging/Mettle Freeform is a plus.
Have a strong sense of design, motion, and timing.
Have a strong sense of storyboarding for 2D/3D animation.
Positive attitude of cooperation/teamwork.
Experience and understanding with character animation.
Ability to receive art direction and provide multiple design solutions.
Proficiency in compositing and rotoscoping a plus.
Familiarity with Unity/Spine a plus.
Why Aristocrat?
Aristocrat is a world leader in gaming content and technology, and a top-tier publisher of free-to-play mobile games. We deliver great performance for our B2B customers and bring joy to the lives of the millions of people who love to play our casino and mobile games. And while we focus on fun, we never forget our responsibilities. We strive to lead the way in responsible gameplay, and to lift the bar in company governance, employee wellbeing and sustainability. We're a diverse business united by shared values and an inspiring mission to bring joy to life through the power of play.
We aim to create an environment where individual differences are valued, and all employees have the opportunity to realize their potential. We welcome and encourage applications from all people regardless of age, gender, race, ethnicity, cultural background, disability status or LGBTQ+ identity. We offer a range of flexible working options through all.flex, our flexible hybrid work model and invite you to have a conversation with us about flexible working. EEO M/F/D/V
World Leader in Gaming Entertainment
Robust benefits package
Global career opportunities
Our Values
All about the Player
Talent Unleashed
Collective Brilliance
Good Business Good Citizen
The US based roles may require registration with the Nevada Gaming Control Board (NGCB) and/or other gaming jurisdictions in which we operate.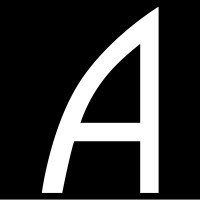 Aristocrat Leisure Limited is an ASX20 listed company and one of the world's leading providers of gaming solutions.