2D Motion & Character Animator
Moon Active is one of the world's fastest-growing mobile game companies, providing entertainment to millions of active users across the universe. The company is headquartered in the heart of Tel Aviv. 
We're looking for an experienced and talented 2D Motion & Character Animator to join our growing Marketing Art team. You'll be responsible for crafting and animating visual concepts for our games and characters in campaigns across all digital and social platforms.
Responsibilities
Bring visual concepts to life and create dynamic and appealing animation. 
Create both fully 2D character videos and live-action videos mixed with CG. 
Present and execute your work from storyboard to a final animated short video. 
Stay updated on the latest developments, trends and tools within motion design. 
Work in a dynamic environment and within tight schedules.
Requirements
At least 3 years of experience in Motion and Character Animation in the post production industry
Excellent knowledge of Adobe After Effects, Premiere & Photoshop - a Must
Knowledge of DUIK, Spine, Unity or similar skeletal animation tools - a big advantage
Experience with cinematic storytelling, video editing, character, and environment animation. 
Strong character animation, compositing and Animated VFX skills. 
Ability to brainstorm and be a key player within a creative team. 
*** PLEASE ATTACH A LINK TO AN ONLINE PORTFOLIO/SHOWREEL
(We will only contact resumes with portfolio links)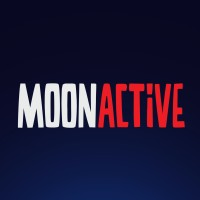 One of the world's fastest-growing mobile game companies, we produce engaging entertainment that is enjoyed by players across the universe