3D Character / Creature Artist
We're looking for a 3D Artist to bring the characters and creatures of our wildlife-focused metroidvania to life!
Your profile
You want to make games that are both fun and meaningful and you're enthusiastic about being part of a collaborative and diverse work environment, where everyone has input in the creative process and the production environment. You value constructive feedback and are able to share your ideas and comments with empathy. You don't hold back with your suggestions, becoming an active part in how we shape our games and work environment. When disagreeing with someone, you engage thoughtfully and are able to compromise.
You love designing and shaping weird, creepy and lovable animals. You're a character artist because you know how to infuse every creation with personality? You've been doing this for some time and are looking for an environment where you feel comfortable and valued?
Your experience
Note: This is the experience level we're looking for, but you can still apply if you don't meet all the requirements!
3+ yrs experience as a 3D artist, 1+ shipped title(s) - or equivalent experience!
Strong proficiency in modeling and texturing 3D characters and creatures
Strong proficiency in industry-standard 3D modeling and texturing software (e.g. Maya, Blender, Substance, Photoshop)
Experience in creating for video game development with deep understanding of technical constraints and terminologies
A portfolio that shows you are able to create with both personal style and consistency
Bonus Points:
Experience with rigging 3D models
Experience with pipelines and art implementation in Unity
Experience with and interest in other fields and skillsets both in and outside of game development - tell us about your passion(s)!
Your tasks
Collaborate with other disciplines to create a beautiful world brimming with life: concepting, designing, creating, and implementing characters and creatures
Model and texture the corresponding 3D assets, maintaining the quality and art style consistent across the project. If required, find elegant solutions that bridge over stylistic gaps between 2D Concept Art & final 3D
Help build and maintain a 3D character art pipeline, improving it where possible
Take ownership of the technical requirements for your 3D art
Help set guidelines and best practices for other artists going forward
Be part of the iterative design process of the game
 How to apply ✍️
Send us a mail with your resume and portfolio to work@monokel.de
Please include the job title in the subject line
A cover letter is not required but we'll read it if you feel like writing one
We know applying for a job can be a shitty process. We've all been there. So here's some info on how we try to do things:
What happens after you send your email?
You will get an automated response confirming we received your application
We get dozens of applications and we don't have dedicated HR. We're actively trying to answer every application within four weeks. If you haven't heard back from us by then, feel free to follow up.
The interview typically takes four weeks:
1h interview with Daniel (CEO / CD) and Milan (Creative Producer)
Rest and reflect. You'll get an update on whether we'd like to move on to the next step
1h interview with the team, no bosses present. 2-5 people, depending on position
Rest and reflect. You'll get an answer from us
About 
Monokel
We are professionally playful. We love people who are kind and curious, who love to contribute their ideas and create games in collaboration with others. This is a place where people are nice to each other and strive to create special things together.
Our first game White Shadows, a narrative platformer, was published by Thunderful and won "Best Debut" at the German Computer Game Awards 2022. Now we open a new chapter, growing our team to around 12 to 15 people over the next two years.
We strongly encourage people from all backgrounds to apply. This is a place where you can be(come) who you are, just drop us a line. Sometimes we don't fit all the requirements, but we have other things to give, and we learn along the way 🙂
🎮 Our projects 🎮
We like ambitious, polished games with emergent gameplay and coherent design, which are guided by a socially conscious narrative theming
We dedicate a significant amount of time to develop and prototype ideas
We value the time to polish our creations and turn them into something special
Our current project is a metroidvania action-platformer, publicly funded and publisher backed for the next 2 ½ years of development
⚒️ How we work ⚒️
Monthly sprints in small teams of two to five people
80 / 20 rule: Work four days on tasks, one day on whatever you want!
Interdisciplinary teams, creative freedom and clear structures for a stable environment
Open communication culture where your input is always valued and welcome
Zero tolerance towards racism, sexism, homo- or transphobia and other hateful mindsets
We prefer to hire people who we'll get to see in person, but we are open to consider fully remote positions inside of Germany. Please state upfront if this is a necessity.
🏢Studio Culture 🏢
Professional, dependable setup – we've been around for eight years
Beautiful office in Cologne City
Like all german jobs: co-payment for public health/dental/vision insurance and pension
No crunch, fair pay, 30 days paid vacation, public transport ticket or job bicycle, employer-funded pension assistance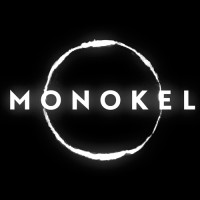 Monokel is an independent development studio for interactive narratives.