Senior Animator
Senior Animator
Pay Range
$69,433-$128,947
Summary
The Senior Animator is responsible for creating and animating symbols, characters, and images used in game software, progressive links, and other gaming products.
This position works closely with the designers and programmers to create unique gaming concepts and entertaining product. This includes serving as a mentor to Animators and taking a leadership role on complex projects.
What You'll Do
Highly creative, with exceptional design and layout skills.
Contributes at all levels of the art production pipeline, from conceptualizing game designs, to final game art, proving multiple creative solutions throughout.
Detail-oriented and maintains organized, layered files and asset storage.
Works closely with Art Director and team to develop artistically and professionally.
Understands the rules of animation and applies to work
Models texture and light 2D and/or 3D objects and scenes.
Creates original 2D and/or 3D animations and graphics.
Knowledge in character animation is a plus.
Develops storyboards and Animatics for Game workflow
What We're Looking For
Bachelor's degree in Art Design, Animation or related field
Requires a minimum of 5+ years of experience in creative design in Casino Gaming Class 3
Key Competencies: Proficient in Photoshop, After Effects, Autodesk Maya and related 3D Art packages, Intermediate to advanced level skillset in 3D modeling, texturing, rigging, lighting and animation.
Knowledge of storyboarding, video production and 2D/3D animation
Able to breakdown animation assets needed per task and provide accurate estimates DocuSign Envelope ID: BE21004A-222F-46AE-B3F9-911BE8E4FFB4
Exceptional drawing, illustration and composition ability a plus
Must have the ability to speak, read and understand English, tolerate moderate to occasional high levels of stress, capable of multi-tasking, and meeting deadlines.
Why Aristocrat?
Aristocrat is a world leader in gaming content and technology, and a top-tier publisher of free-to-play mobile games. We deliver great performance for our B2B customers and bring joy to the lives of the millions of people who love to play our casino and mobile games. And while we focus on fun, we never forget our responsibilities. We strive to lead the way in responsible gameplay, and to lift the bar in company governance, employee wellbeing and sustainability. We're a diverse business united by shared values and an inspiring mission to bring joy to life through the power of play.
We aim to create an environment where individual differences are valued, and all employees have the opportunity to realize their potential. We welcome and encourage applications from all people regardless of age, gender, race, ethnicity, cultural background, disability status or LGBTQ+ identity. We offer a range of flexible working options through all.flex, our flexible hybrid work model and invite you to have a conversation with us about flexible working. EEO M/F/D/V
World Leader in Gaming Entertainment
Robust benefits package
Global career opportunities
Our Values
All about the Player
Talent Unleashed
Collective Brilliance
Good Business Good Citizen
The US based roles may require registration with the Nevada Gaming Control Board (NGCB) and/or other gaming jurisdictions in which we operate.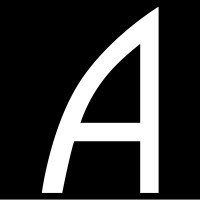 Aristocrat Leisure Limited is an ASX20 listed company and one of the world's leading providers of gaming solutions.