Environment Artist
Tripwire Interactive is looking for talented, dedicated, and passionate individuals to join our team. We started out in 2005 as a independent video game developer and publisher, known for first-person shooters like Red Orchestra , the wildly popular Killing Floor series, and more recently, the action RPG Maneater . In 2022 Tripwire was acquired and became a part of the Embracer Group through its wholly owned subsidiary Saber Interactive. Over the years Tripwire has solidified its place as one of the games industry's leading independent developers and maintains the ability to work on our own timetables to craft games with a singular voice that reflects our own unique vision. We're located in Roswell, GA, a historic suburb of Atlanta, where living is affordable and proximity to the city provides for plenty of opportunities. We believe in a collaborative work environment where team members are encouraged to take risks and push the boundaries of our medium. If that sounds like something you could get into, we'd love to hear from you!
Without a doubt, our office is an awesome place to work, but at Tripwire we recognize that the true "office" exists both inside and outside of our state-of-the-art facility. With our brand new "Next-Gen" Remote Work policy, we are able to remain fully productive regardless of what the world throws at us by allowing all employees to choose whether they'd like to work in-office, at home, or a bit of both. This program has been designed to give all Tripwire employees the tools to help them deliver their best work. For more information on Tripwire's Next-Gen Remote Work Policy click here.
Responsibilities:
Create game ready assets using the latest techniques for use in the world (Architecture, Foliage, Props, etc.)
Create High Quality PBR textures (Substance Designer/Painter)
Work with photo-scanned resources to create high quality and optimized assets (Megascan, Mixer)
Set up materials to achieve a high-quality result (Unreal)
Implement assets into Unreal and be able to effectively use the editor
Work closely with Environment Art Lead and level designers to bring the world to life.
Assist in world building that may arise utilizing Unreal.
Collaborate within the team to bring the static worlds to life
Be creative with various kits to optimize usage and get the most out of our work
Be able to work autonomously if needed
Be receptive to feedback and implement it
Requirements:
Environment artist with 4+ years' experience in the games industry
Shipped at least one game as an Environment Artist
Excellent communication and interpersonal skills
Relevant Software Knowledge of the Substance Suite, Photoshop, 3dsMax, Marvelous Designer
Strong Unreal experience
Passionate about the Craft
Knowledge of current techniques and terminology
Preference to Applicants with:
Knowledge of Quixel Megascan/Mixer
Knowledge of Houdini a Plus
Knowledge of UE4 BluePrint a plus
Knowledge of a terrain generator (World Machine, Gaea)
Knowledge of Foliage creation Software (SpeedTree, GrowFX)
Knowledge of Tripwire IP's
Benefits:
Profit Share
Medical, Dental, & Vision 100% of premiums for the family covered by Tripwire
Up to 30 days of PTO
16 paid Holidays
Short Term Disability & Long Term Disability
401k Match
Flexible Spending Account
Flexible Hours
Employee & Family Team Building Events
Volunteer Days
Core Hours 10am to 4pm EST
Salary: $65,000-$85,000 Depending on Experience
Apply
Your application has been successfully submitted.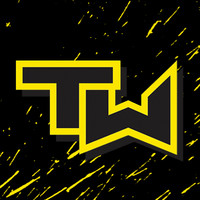 Independent development studio and creators of the Red Orchestra, Rising Storm, Killing Floor franchises and more!