Game Artist
Moon Active is one of the world's fastest-growing mobile game companies, providing entertainment to millions of active users across the universe.
We're looking for a talented Game Artist to join our amazing Art team. You'll be responsible for creating engaging assets that players will love to craft and collect. You'll also be part of a cozy and collaborative group of Artists and Game Designers developing a mobile game.
As part of our great team, you'll receive everything you can dream of: from super friendly and creative co-workers and a strong focus on your development, to projects that will inspire the entire mobile games industry. You'll also tell stories through different types of assets for the players
Responsibilities
Create sketches to explain ideas for our chains of icons and with enough information for other artists to render and finalize assets.
Collaborate closely with other Artists, Game Designers and additional stakeholders to push the game's visual communication forward.
Receive feedback and requests from team members and the team lead, and make necessary adjustments to the art assets produced.
Plan the creation of multiple art assets to meet the needs and deadlines of numerous stakeholders' time-sensitive projects.
Requirements
Minimum 2 years of relevant experience in the mobile gaming industry.
Excellent storytelling skills.
Great understanding of UI/UX requirements and ability to understand Game Design needs.
Ability to receive feedback.
Quick sketching methods and attention to detail.
Strong conceptual ideation, drawing and color abilities.
Strong ability to design in a fast-paced environment, manage timelines, multi-task and collaborate with quick turn around times.
Good knowledge of Photoshop.
*** PLEASE ATTACH A LINK TO AN ONLINE PORTFOLIO
(We will only contact resumes with portfolio links)
Benefits
A global data-driven company, with a unique product and strong R&D center.
Exceptional, innovative and dynamic work environment.
Promote transparency and open employee communication.
Tremendous growth and career advancement opportunities.
Encourage, support, and empower learning exploration and career development opportunities.
Directly impact and build personalized product experiences for our players.
Apply
Your application has been successfully submitted.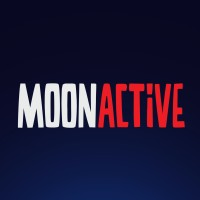 One of the world's fastest-growing mobile game companies, we produce engaging entertainment that is enjoyed by players across the universe