2D Animator
We're looking for a talented, creative and enthusiastic UI Animator to join us on a NEW journey, creating and bringing to life a new game that will be enjoyed by millions around the world. In this role you will work with the art lead on features or pieces of a project that play to your strengths. You will be translating static UI mockups and motion comps into beautifully animated and dazzling in-game interfaces. With a focus on devising solutions for implementing UI artwork in the engine, your work will directly influence the final look and feel of the user experience. You will also work to animate 2D characters and backgrounds, giving an extra splash of life to enhance the game experience!
What you'll do
Great understanding of animation principles and good understanding of how animation works within game mechanics and game legibility
Good attention to detail, animation timing, easing etc
Great sense of color, light, and design
Understanding of interface and 2D Unity Editor Animations
Work closely with the UX, design and UI artists to create and refine the look and feel of the user interface.
Create documentation and guidelines for the use of the animations on the application.
Knowledge of technical constraints, optimization and implementation
You are creatively flexible, adapting styles as necessary, typically during the exploratory stages of pre-production and when moving between projects.
Maintain an open dialogue with technical artists and devs to ensure all animations retain app performance requirements.
Knowledge of Animate, After Effects or other animation tools for quick prototyping
An online portfolio showcasing numerous examples of current up-to-date work
Professional level of English
What we're looking for
You'll be an excellent team player, with a flexible attitude.
Work with the least amount of feedback and rework.
Have attention to detail and ensure work is completed to a high standard and in line with the desired style.
You play mobile games regularly.
You are influential in working with your team to adapt features for more impact.
You are able to communicate your work to teammates and cross functional partners.
You have a passion for games and are interested in what makes a game visually appealing.
Work Experience
2+ years of experience in games or comparable industry
Apply
Your application has been successfully submitted.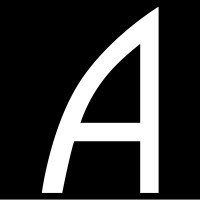 Aristocrat Leisure Limited is an ASX20 listed company and one of the world's leading providers of gaming solutions.