Visual Artist
Company Summary
Product Madness is one of the world's largest mobile game studios, with a global presence. Founded in 2007, we're today a top-grossing leader in social casino mobile games that are crafted with passion and commitment. Our ambition is to entertain millions of players around the world with our remarkable titles that include Heart of Vegas, Cashman Casino, Lighting Link and FaFaFa™ Gold.
We are Mad about games and the way they bring people together, and that passion and culture is what holds us together as a studio, connects us with the partners we collaborate with, and is what links us to our sister studios across the world.
Job Posting Title
Visual Artist
Summary
About You
As a Visual Designer, you will be responsible for creating assets (static and video) for marketing
initiatives within our games and social media based advertising. This involves working closely
with the UA Creative Manager and Lead Designers from ideation to delivering the final piece of
work. You will join a team with exceptionally talented graphic and motion designers. It's a fun,
fast paced environment.
What You'll Do
Key Responsibilities
● Work with the UA Creative Manager, Lead Designers and User Acquisition team on the
development of marketing creatives.
● Continuously improve the polish on existing and new conceptual designs.
● Design original marketing campaigns across multiple game titles using After Effects,
Photoshop, Illustrator, Stock images, etc.
● Edit, manipulate, and compile stock imagery to create custom motion and static graphics
● Manage the relationship with our internal and external stakeholders and maintain
relationships with third parties/vendors.
● Adhere to our aggressive methodologies in A/B testing to optimize creatives to yield
incredible results.
● Manage priorities for extremely time sensitive projects.
● Engage users by creating strong conceptual motion graphics that captivate our
audience.
● Experiment with different creative techniques and tools to mock-up and prototype ideas
quickly.
What We're Looking For
Desired Skills and Experience
● Well versed in graphic design principles and concepts
● Strong After Effects skill set
● Strong Photoshop skill set
● Knowledge of AE third party plugins (including Trapcode, Universe, etc)
● Experience/knowledge in 3D modeling/animation required
● Knowledge in Redshift Renderer
● Solid organizational skills including attention to detail and multitasking
● Strong time management skills and flexible work approach to ensure deadlines are
always met and expectations are always managed
Why Product Madness ?
Product Madness is so much more than just a Pool table and a foosball game.
We believe in an honest and transparent approach with our teammates. Company wide weekly Town Halls, All Hands and strategy meetings are just a few ways in which we encourage an open and honest path to achieving complete transparency.
Despite a pandemic, there isn't a day where we don't feel connected to one another.
With frequent events, workshops, giveaways, slack coffee and donut sessions we have definitely brought on our office culture to this new virtual world of zoom calls.
We also try to cater for all our staff's needs – be that a freshly brewed cappuccino made by our professional barista in our free coffee shop or by providing a bountiful supply of tasty snacks to keep us refueled and buzzing.
We love to organise plenty of social get-togethers and action-packed activity days, be it slipping inside an inflatable bumper ball for a mad session of football zorbing or throwing caution to the wind and traversing giddy treetop rope courses at Go Ape. On top of these team-building activities, our lunch and learn workshops, not to mention the lavish Christmas and summer parties, foster that 'work hard, play hard' mantra. Our offices are based in the heart of the metropolises of London and Lviv, surrounded by an abundance of diversity and inspiration to keep those ideas flowing.
Our Values
People First
We have the deepest respect for our people and their well being. We know they are exceptionally talented and will always have a choice. We want them to re-choose us every day. We are committed to building a culture where each person's voice will always be heard and addressed.
MAD for More
Always improving, innovating and never settling for the existing. We push all boundaries with courage and ambition to become the world's best games company.
Champion Together
We excel at what we do but yet remain humble and helpful to our teammates. We champion one another and hold each other to high standards without any egos.
Globally Inclusive
We are all Equal - regardless of the language we speak, where we live, our gender, religion or culture we come from. We want to build a global home, where everyone has the equal opportunity to make an impact.
Customer Focused
We always think from the customer's perspective - be it players or internal customers.Improving their experience and joy is what drives us. Every client's success is our big win!
Apply
Your application has been successfully submitted.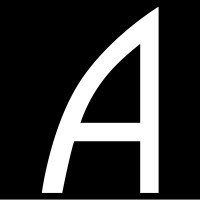 Aristocrat Leisure Limited is an ASX20 listed company and one of the world's leading providers of gaming solutions.