Animator
We are Turtle Rock Studios. An award-winning game developer of AAA first person shooters and other games, including the latest co-op shooter franchise, Back 4 Blood . We are located in the heart of Orange County, CA. We thrive in an open and collaborative environment which is led to this day by co-founders Chris Ashton and Phil Robb.
We are seeking a passionate animator to help deliver amazing gameplay experiences. You will collaborate with the development team to bring our iconic characters to life. The ideal candidate has a passion for games and demonstrates a clear knowledge of animation principles through their work. Join us, where the goal is to just make great games.
Responsibilities
Work closely with the Lead Animator and team to create industry-leading appealing animation and immersive, memorable, and seamless gameplay experiences
Give characters unique personalities that embody the artistic and gameplay style and vision
Constantly push animation quality higher
Collaborate with character and tech art teams during all character creation phases
Collaborate and iterate quickly with designers and programmers from prototype to final
Work in engine creating, implementing, tuning, and regularly testing animation assets with an attention to detail
Organize complicated sets of animation data and assets
Help establish and refine animation pipeline and tools
Coordinate with all departments to achieve project goals
Requirements
Strong understanding of animation principles
Strong keyframe and mocap clean-up animation skills
Experience animating humanoid characters and creatures
Experience with animation systems in Unreal Engine 4, or equivalent (animation blueprints, graphs and state machines, blendspaces, and montages)
Creative problem solving at all stages of development
Strong communication skills, a team player, and a positive attitude
Able to provide objective feedback and take direction well
Strong work ethic and self-motivated, able to maintain high quality of in-game animation and consistent progress without constant supervision
Your reel must be included with your resume
An animation test may be required
Preferences
3+ years game industry experience
Expert with Maya or similar package
Working knowledge of modeling, skinning, and rigging for games and how it pertains to animation
Familiarity of development tools such as Perforce, JIRA, and Confluence
Benefits
Some of the benefits and perks our employees get to enjoy, include:
Competitive salary
100% healthcare coverage
401k matching
Profit sharing plan
Generous time off
Flexible spending accounts
Career improvement program
Pet friendly office
Fully stocked kitchen, sponsored food trucks, etc.
*This is a permanent full-time position.
Apply
Your application has been successfully submitted.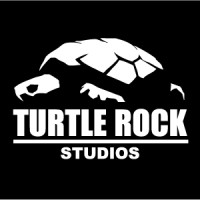 A multi-project, award-winning independent developer located in the heart of Orange County, CA.