Senior Technical Artist
Vela Games is looking for a Talented Technical Artist to help build our New Multiplayer Game.
At Vela we love games of every type, but we know that multiplayer, when done well, has a special ability to bring people together. Unforgettable moments are created through the power of playing together. It allows players to keep in touch with old friends regardless of distance, and to forge new friendships that will last lifetimes. Vela was created with these moments in mind, and our focus every day is thinking about how we can create impactful gaming experiences that inspire gamers around the world to play and win collectively.
We're looking for someone who wants to be part of the core foundation of Vela Games; someone who is passionate about being part of an early tight-knit team laser-focused on creating a game from the ground up. As a Technical Artist you will drive new technology and Art production techniques, taking responsibility for ensuring the content produced by the Art department is both technically appropriate and efficiently produced. As the Senior Technical Artist, you will develop, support and extend a rich framework of tools to increase the productivity and efficiency of the content teams. You are a bridge between the technical and artistic aspects of game development, empowering both programmers and artists to achieve more than either side could on their own.
If this sounds like you, please apply, we would love to speak with you !
What You Will Do
Provide technical support for character artists and animators during the entire production process.
Develop, test and maintain artist-friendly asset integration, animation systems and pipelines in partnership with animators, gameplay programmers and other team members as required.
Develop new pipelines for the character customization process.
Provide clear guidance on technical performance constraints and help define character asset budgets.
Character shader research and development.
Liaise with the engine team to troubleshoot issues and find solutions.
Participate in integration of the animation assets into the game engine.
Develop new techniques and process efficiency improvements for all content development.
Proactively evaluate, troubleshoot and look for opportunities to improve polish and ensure a high quality.
Requirements
Previous experience in a technical art or lead role on previously shipped, successful titles.
Extensive experience with UE4 rendering and optimizations.
Extensive experience with character customization and optimization in reference to materials and shaders.
Experience with Python and familiarity with the Maya API.
Experience designing and maintaining tools in a production environment.
Understanding of rigging and animation.
Deep passion for multiplayer games and player experience.
Bonus Points
Expert level knowledge of Unreal (Blueprints, State Machines, EventGraphs, AnimGraphs, etc)
Experience with VFX, lighting or interest in other cross disciplinary skills
At Vela Games we are committed to creating a workplace where everyone feels safe, respected & valued. We continue to create a culture where everyone has equal opportunities to thrive in a fully inclusive environment. Diversity & Inclusion is embedded in everything we do and we are dedicated to creating a unique and welcoming environment to all who apply and ultimately join our team!
Covid-19 Hiring Update: We've transitioned to a work-from-home model and we're continuing to interview and hire during this time. This role is expected to begin as a remote position but transition to full time in Dublin, Ireland at a later date. We Appreciate each person's circumstances may be unique and will work with you to explore possible interim options.
Apply
Your application has been successfully submitted.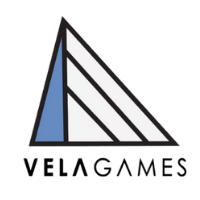 Uniting Gamers through Play