VFX Artist
Vela Games is Looking for a Talented VFX Artist to help build our New Multiplayer Game.
At Vela we love games of every type, but we know that multiplayer, when done well, has a special ability to bring people together. Unforgettable moments are created through the power of playing together. It allows players to keep in touch with old friends regardless of distance, and to forge new friendships that will last lifetimes. Vela was created with these moments in mind, and our focus every day is thinking about how we can create impactful gaming experiences that inspire gamers around the world to play and win collectively.
We're looking for someone who wants to be part of the core foundation of Vela Games; someone who is passionate about being part of an early tight-knit team laser-focused on creating a game from the ground up. As the VFX Artist at Vela Games you will help define and develop a scalable Real-Time VFX workflow and utilize your technical knowledge and experience to create stylish, high fidelity effects, without sacrificing readability. Working closely with the gameplay team and art team, you will create sleek, dynamic, stylized effects that enhance and communicate essential gameplay information and add depth and atmosphere to our world.
If this sounds like you, please apply, we would love to speak with you !
What You Will Do:
Design and implement stylish visual effects that communicate essential gameplay elements.
Balance visual impact of effects with gameplay clarity while ensuring the craft quality bar is met.
Implement creative optimization solutions without sacrificing visual quality.
Identify and document best practices for a Real-Time VFX workflow.
Partner with art and design teams to concept, prototype and implement real-tIme VFX.
Partner with art, design and engineering teams to solve cross disciplinary challenges.
Requirements:
Experience in creating stylized VFX on at least 1 shipped title.
Familiarity with UE4 Niagara, Cascade and Blue Prints.
Familiarity with creation and optimization of custom shaders, materials and textures.
Impeccable organizational and problem solving skills.
Proficiency in VFX fundamentals for combat games including timing, shape language, and colour theory.
Skills in Photoshop and Maya or other 3D Software.
Deep passion for multiplayer games and player experience.
Bonus Points:
Knowledge of Unreal Skeleton, Animation and Montage system.
Experience writing Shader/GPU code with HLSL, GLSL, or unity shaderlab.
At Vela Games we are committed to creating a workplace where everyone feels safe, respected & valued. We continue to create a culture where everyone has equal opportunities to thrive in a fully inclusive environment. Diversity & Inclusion is embedded in everything we do and we are dedicated to creating a unique and welcoming environment to all who apply and ultimately join our team!
Covid-19 Hiring Update: We've transitioned to a work-from-home model and we're continuing to interview and hire during this time. This role is expected to begin as a remote position but transition to full time in Dublin, Ireland at a later date. We Appreciate each person's circumstances may be unique and will work with you to explore possible interim options.
Apply
Your application has been successfully submitted.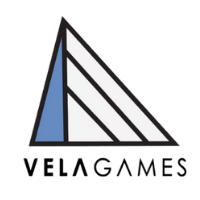 Uniting Gamers through Play