Animator
For over ten years, Star Stable Entertainment has created immersive experiences for all girls globally with our MMO Star Stable Online. Do you want to join us on this journey as our Animator to continue to bring great content to our players? 
If you love to animate animals and characters while keeping an eye on the latest tools and trends for an efficient animation pipeline and great content, then you might want to keep reading! 
Star Stable is currently on the lookout for an Experienced Animator with a broad skill set, knowledge of game animation principles, and who is ready to set some new creatures free. 
As an Animator at Star Stable…
You deliver the necessary animations (horses, characters, NPCs, animals, or other assets) following the required quality and style, taking into account our players and our business goals.
Exploring and creating is a part of your everyday life and you adopt new learnings as you go along. 
You collaborate with your team members and producer to prioritize work and develop plans.
You actively contribute and share your feedback with the team to help improve on the animation pipeline and tools, document changes, and contributions. 
You work closely with other animators, technical animators, 3D artists, and other disciplines when making animations.
To thrive in this role, we believe that…
You are an experienced animator with 2-5 years of animation experience in games.
You have experience creating appealing animation for games, with a broad skill set and a positive and problem-solving approach.
You know the anatomy and cinematic principles of animals, creatures, and characters.
You are a great communicator who thrives in a team environment.
You understand and are comfortable with the animation principles.
You have a passion for storytelling and understand how to give life and personality to creatures and characters.
The benefits: What's in it for you?
This role is in a growing and cross-functional team, giving you a fantastic opportunity to shape the role and grow. 
A pretty sweet mission. We want to build quality games for girls, and we take that vision very seriously. We strive to hit that mark every single day.
We may be a big group, but we're a tight-knit team! A diverse team of friendly, fun, and supportive co-workers from 20 different countries! 
We're more than 54% of females! #YES to #WomenInTech!
30 Vacation Days.
ITP1 Insurance plan. 
Parental pay top up to 90%
5,000 SEK per year Health allowance.
At Star Stable Entertainment, we take pride in providing opportunities for our artists to work on varying projects and titles and develop and learn new skills.
Apply
Your application has been successfully submitted.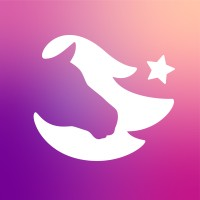 Are you a game-changer​?