Art Manager
Vela Games is looking for a talented Art Manager to help level up our talented team!
At Vela we love games of every type, but we know that multiplayer, when done well, has a special ability to bring people together. Unforgettable moments are created through the power of playing together. It allows players to keep in touch with old friends regardless of distance, and to forge new friendships that will last lifetimes. Vela was created with these moments in mind, and our focus every day is thinking about how we can create impactful gaming experiences that inspire gamers around the world to play and win collectively.
We're looking for someone who wants to be part of the core foundation of Vela Games; someone who is passionate about being part of an early tight-knit team laser-focused on creating a game from the ground up. As the art manager, you will be an integral part of our art leadership and use your experience to guide the careers of those in the art department, help them grow in their craft, and be a positive influence for them on a daily basis.
If this sounds like you, please apply, we would love to speak with you !
What You Will Do:
Be a critical partner with the art director and art leads to manage individuals across the entire art department and ensure the wellness of our team.
Define and manage artist career paths within the team.
Conduct regular one on ones with art department leadership and artists.
Mentor art leads on management and leadership.
Develop strategic plans around career growth, hiring, interviewing, and staffing.
Performance reviews and coaching for team members and Leads.
Administer staffing decisions that help achieve both the short- and long-term goals of the art team.
Coordinate with the People Ops team and other game team's department managers for best practices and learnings.
Requirements:
Strong communications and organizational skills.
Able to handle a wide range of personnel issues including recruitment, career development, and conflict resolution.
Able to manage a team of artists in a dynamically changing game production environment.
A minimum of 5 years' management experience.
Bonus Points:
Have helped ship or support a successful game as a service title as an art department manager or art lead.
Game art or content creation experience.
At Vela Games we are committed to creating a workplace where everyone feels safe, respected & valued. We continue to create a culture where everyone has equal opportunities to thrive in a fully inclusive environment. Diversity & Inclusion is embedded in everything we do and we are dedicated to creating a unique and welcoming environment to all who apply and ultimately join our team!
Covid-19 Hiring Update: We've transitioned to a work-from-home model and we're continuing to interview and hire during this time. This role is expected to begin as a remote position but transition to full time in Dublin, Ireland at a later date. We appreciate each person's circumstances may be unique and will work with you to explore possible interim options.ply for this job
Apply
Your application has been successfully submitted.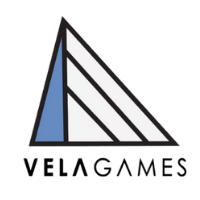 Uniting Gamers through Play