Lead 3D Character Artist
Vela Games is looking for a Talented Senior 3D Character Artist to help build our new Multiplayer Game.
At Vela we love games of every type, but we know that multiplayer, when done well, has a special ability to bring people together. Unforgettable moments are created through the power of playing together. It allows players to keep in touch with old friends regardless of distance, and to forge new friendships that will last lifetimes. Vela was created with these moments in mind, and our focus every day is thinking about how we can create impactful gaming experiences that inspire gamers around the world to play and win collectively.
We're looking for someone who wants to be part of the core foundation of Vela Games; someone who is passionate about being part of an early tight-knit team laser-focused on creating a game from the ground up. Vela Games is looking for a highly motivated and talented Senior Character Artist to bring to life our new world through crafting and texturing high and low poly models. As a Senior Character Artist, you will be a key member of the Art team, creating engaging and memorable 3D characters, creatures, armour and weapons via hard surface and organic modelling.
If this sounds like you, please apply, we would love to speak with you !
What You Will Do:
Create high resolution 3D sculpts and final low polygon characters and creatures that fit within the project art style.
Couple hand-painted textures and next-gen materials for use in game engine.
Ensure character models are consistent with the visual style of the game.
Help develop and improve our 3D character art pipeline.
Iterate on game assets with production artists via prototyping and group feedback.
Mentor and support other team members in their craft and career growth.
Requirements:
Extensive knowledge of Unreal Engine and tools.
You are well-versed in modern tools and techniques for creating optimized and textured game-ready content, with an eye towards the cutting edge.
A number of years of modelling exposure in the games industry specializing in hard surface and organic modelling using Maya, 3DS Max, Zbrush or Mudbox.
Exceptional comprehension of form, shape, structure, silhouette, and composition.
Exceptional eye for light, shade, color, surface qualities, and detail in creating texture maps.
Strong understanding of real-time game development tools and processes
Excellent communication skills and ability to effectively partner with cross discipline teams.
Good capabilities with Algorithmic Substance Painter and Substance Designer.
Deep passion for multiplayer games and player experience.
Bonus Points:
Personal or professional capability developing stylized characters.
Other skill sets: VFX, tool creation, concepting etc.
At Vela Games we are committed to creating a workplace where everyone feels safe, respected & valued. We continue to create a culture where everyone has equal opportunities to thrive in a fully inclusive environment. Diversity & Inclusion is embedded in everything we do and we are dedicated to creating a unique and welcoming environment to all who apply and ultimately join our team!
Covid-19 Hiring Update: We've transitioned to a work-from-home model and we're continuing to interview and hire during this time. This role is expected to begin as a remote position but transition to full time in Dublin, Ireland at a later date. We Appreciate each person's circumstances may be unique and will work with you to explore possible interim options.
Apply
Your application has been successfully submitted.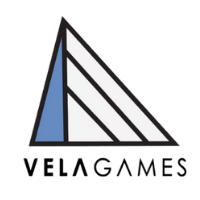 Uniting Gamers through Play