Senior Animator
This job is no longer accepting applications.
This opportunity is for a full-time position in Bend, Oregon. Mutant Arm Studios employees are all working from home due to COVID-19. This WFH policy extends to anyone that Mutant Arm Studios hires between now and till it's safe to return. All new-hire onboarding is being done remotely, and any equipment that you might need for projects at Mutant Arm Studios will be shipped directly to you. Once safe to do so, we'll help assist in your relocation.
Mutant Arm Studios is an up-and-coming independent developer, based along the beautiful Cascade mountain range, in sunny Bend, Oregon. We are a fun-sized group of highly skilled developers, led by an industry proven AAA team, working with one of the industry's most prominent publishing partners.
At Mutant Arm Studios, one of the core pillars of our company is to hire team members who are game developers FIRST, and specialists second. Our goal is to build and maintain a focused group of game-makers, who are looking to approach game development in a creative and holistic way, and truly connect with players.
We've done it all before, and our mission now is simple: "Let's make some seriously cool games, with some seriously cool people."
THIS IS NOT AN ENTRY OR MID-LEVEL POSITION. Animation reel required along with your application.
Mutant Arm is seeking a Senior Animator to join their team in beautiful Bend, Oregon
Animation is a key element to any game – a good animation can deliver a feeling and spark an emotional response in a player. It takes your special set of skills spanning artist, technician and storyteller to deliver an experience that resonates with the audience. We are looking for a true understanding of traditional and 3D animation techniques that when combined will deliver a powerful emotional journey for gamers everywhere.
You will collaborate with game designers, technical artists, and programmers to solve the challenges and develop the pipeline to deliver a truly impactful game experience.
If that sounds like something you would be excited about then we are eager to hear from you!
What you'll be doing:
Create animations sets for characters, creatures, weapons and environments
First-Person animation
Experience working with a team to rapid prototype an idea
Be engaged in and involved in team design and art discussions
Create animations that push the initial idea and refine the gameplay mechanics.
Communicate with technical artists to help define and develop animation pipelines, tools and rigs
Keep Production and Art team leadership updated on milestone tasks and goals
Drive techniques and procedures that will help enhance our pipeline and improve the speed and quality of our animated assets
Strong working knowledge and understanding of gameplay animation systems
Independently self-motivated, team player with excellent communication skills
Passion for gameplay animations.
Ability to problem solve independently
Create and maintain a high level of quality animation and meet deadline constraints
Requirements:
A minimum of 5 years' of experience in game development animating characters using Maya or equivalent animation tool
1+ shipped AAA title
Apply
Your application has been successfully submitted.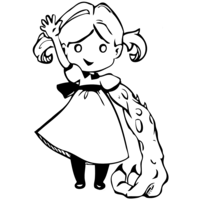 Coming Soon...