Character Artist Internship
With multiple awards to our name, Larian Studios has proven that we're dedicated to delivering high-quality role-playing games. As we move on to new projects, the studio that brought you Baldur's Gate 3 & Divinity: Original Sin 2 is looking for a Character Art Intern to join the team and help us in crafting the high caliber games our fans have come to expect.
Responsibilities
Bringing interesting and believable 3D character models to life, with or without concept art. Assets involved: humanoids, monsters, animals, clothing, armor, weapons, and much more.
Creating, baking and unwrapping high quality 3D models, created in Zbrush and Maya and texturing them with Substance Painter (or equivalent 3D or 2D packages).
Ensuring character models follow technical guidelines by working closely with other departments such as Concept art, Design, Tech Anim and Tech Art.
Requirements
Currently enrolled in 3rd Level education in a course with an official internship programme
Experienced in using Zbrush, Maya (or equivalent), Substance painter and game engines such as Unreal/Unity.
Solid understanding of human anatomy and an excellent feeling for shape, colour, lighting and composition.
Good communication skills, able to work in a team and both give and take creative input.
A strong interest in medieval/fantasy/steampunk characters and creatures.
Proficient written and spoken English
We are looking for highly motivated individuals with ever-evolving skillsets and passion for player experience. If you want to contribute to making amazing RPG experiences, we would love to hear from you.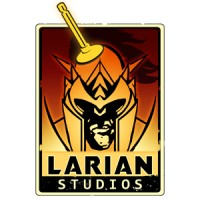 The independent studio behind award-winning RPGs