Environment Artist - Internship
Original Sin 2 is looking for a Environment Artist intern to join the team and help us in crafting the high caliber games our fans have come to expect.
Responsibilities
Creating the ingame assets following the guidelines, with or without concept art. (assets involved: Trees, rocks, vegetation, props, furniture, houses, castles, weapons,…)
Creating and Baking Highpoly models, created in 3DS max or Maya / Z-brush and texturing them in substance painter (or equivalent 3D and 2D programs). Both organic and hard surface.
Work together with the other departments to supply the designers' needs and streamline the tools and processes.
Requirements
Able to produce interesting looking assets within different styles, depending on the project, even when there is no concept art available.
Good communication skills, able to work in a team and take creative input.
Excellent feeling for shape, colour, lighting and composition. Both at Object level as at Scene level.
Basic knowledge in creating modular set pieces like walls, stairs, houses, etc..
We offer
Work within an international Larian Studios team, spread between Belgium, Canada, Ireland and Russia.
Inheritance of a totally awesome, multidisciplinary and crazy talented team to grow with.
We are looking for highly motivated individuals with ever-evolving skillsets and passion for player experience. If you want to contribute to making amazing RPG experiences, we would love to hear from you.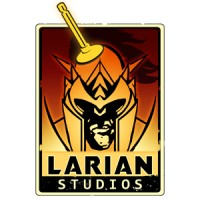 The independent studio behind award-winning RPGs