Senior Character Rigger- Remote or Onsite
Studio Wildcard is searching for an exceptionally talented and passionate Character Rigger who can create high-impact work for the expanding ARK franchise.
Responsibilities :
Solve complex technical art problems related to characters and animation, ensuring optimal visual quality and performance.
Create accurate skeleton setups, skin weighting, and animation rigs for human and creature characters.
Perform in-game quality and optimization checks on skin weights, LODs, IK, and physics assets to ensure smooth and realistic character deformation.
Provide documentation and contribute to pipeline improvements to streamline character and animation workflows.
Collaborate closely with artists, animators, programmers, and other team members to ensure visual fidelity, seamless integration and efficient production processes.
Mentor and provide guidance to junior technical artists, sharing knowledge and best practices.
Research new technologies to improve character deformations.
Set up secondary animation using physics, control rigs, AnimBPs.
Requirements :
Minimum of 5 years of experience in game development as a technical artist, with at least 1 shipped title.
Strong expertise in rigging, animation, or motion capture, with a proven track record of creating high-quality character assets.
Proficient in Python scripting using PyMel for tool development and automation.
Capable of quickly mastering new pipeline and tech tools.
Ability to work effectively within a multidisciplinary team that is scattered throughout the world.
Excellent problem-solving skills and attention to detail.
Pluses:
Experience working in the Unreal Engine.
Strong knowledge of anatomy and understanding of human and creature movement.
Experience as a Character Animator.
Tool programming experience.
Familiarity with Houdini and VEX
Shader programming knowledge (GLSL, HLSL, CG).
Required Application Materials:
Resume
Cover letter, including why you are interested in working for Studio Wildcard and what games you are currently playing.
Equal Opportunity Employer
Wildcard is an equal opportunity employer. All qualified applicants will receive consideration for employment without regard to age, ancestry, color, family or medical care leave, gender identity or expression, genetic information, marital status, medical condition, national origin, physical or mental disability, political affiliation, protected veteran status, race, religion, sex, pregnancy, sexual orientation, or any other characteristics protected by applicable laws, regulations or ordinances. If you need assistance and/or reasonable accommodations due to disability during the application or the recruiting process, please let us know.
Pay Transparency Information
The expected annual base pay range(s) for this position vary based on a variety of factors, which include: (but aren't limited to) skills, competencies, qualifications, knowledge, and experience. Each pay range is only relevant to those residing in WA state and can vary based on geographical location.
Wildcard Benefits
We pay 100% of all premiums for the employee and discounted rates for dependent premiums. Our coverage includes Medical (5 different plans to choose from), Dental, Vision, Short Term and Long Term Disability, Life Insurance, 401(k) option, 100% covered Parental Leave, PTO, Paid Holidays, Unlimited Sick Time, and FSA/ HSA options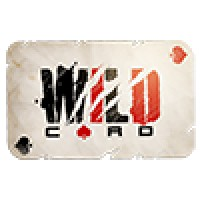 We're Studio Wildcard, developers of the smash indie hit ARK: Survival